Welcome to Congregration Shma Koleinu
Based in Houston, Texas, Congregation Shma Koleinu is a Jewish community where all are welcome. No membership required.
We exist to serve you along with all other Jews, Jewish families and those who love them with high quality Jewish programming, meaningful spiritual experiences, opportunities for personal growth and a visionary voice.
ReelAbilities Film Festival
ReelAbilities: Houston Film & Arts Festival is a FREE city-wide film and arts festival dedicated to presenting films, art exhibitions, performances, and speakers that celebrate the lives, stories, and talents of people with disabilities and enrich Houston's culture, diversity, and inclusion efforts. February 18-22, 2018. Click here to learn more.
Programs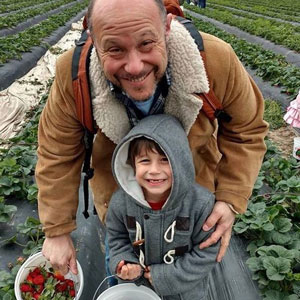 A Jewishly engaging and enriching social and learning experience taught by dedicated and trained volunteer educators.

A weekly gathering for spiritual connection and re-rooting oneself to the sources of our lives.
Jewish education programs on Saturdays to entertain and inspire children ages 4-5 years old.
For brand-new yogis and for the yogi veterans, this will reawaken your soul for the week to come.
CSK Women have fun, learn, relax and enjoy each other.
Your child's Bar and Bat Mitzvah should be an unforgettable milestone. Make it one to remember.
Fri, February 23 2018 8 Adar 5778