Congregation Shma Koleinu
Join us. You already belong.
Congregation Shma Koleinu is a Jewish community in Houston, Texas that exists for the purpose of serving you along with all other Jews, Jewish families and those who love them with high quality Jewish programming, meaningful spiritual experiences, opportunities for personal growth and a visionary voice.
NO MEMBERSHIP REQUIRED
The Blessing of the Pets
Congregation Shma Koleinu invites you to The Blessing of the Pets
Sunday, April 29, 2018 at 11 a.m.
Xavier Educational Academy
6203 Edloe Street, Houston, Texas 77005
Following the blessing, we will have a parade and snacks.
(every pet must be on a leash or in a carrier)
Sponsored by Congregation Shma Koleinu and Friends for Life
Programs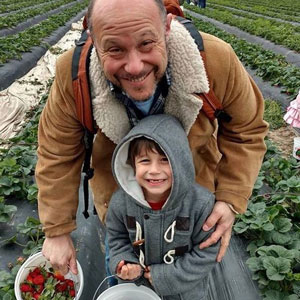 A Jewishly engaging and enriching social and learning experience taught by dedicated and trained volunteer educators.

A weekly gathering for spiritual connection and re-rooting oneself to the sources of our lives.
Jewish education programs on Saturdays to entertain and inspire children ages 4-5 years old.
For brand-new yogis and for the yogi veterans, this will reawaken your soul for the week to come.
CSK Women have fun, learn, relax and enjoy each other.
Your child's Bar and Bat Mitzvah should be an unforgettable milestone. Make it one to remember.
Thu, April 26 2018
11 Iyyar 5778
Blog: Hear our Voice
Tuesday, Feb 27 9:05a
Saturday, Jan 20 11:12a
Wednesday, Aug 16 2:39p
More Posts >>
Thu, April 26 2018 11 Iyyar 5778